.
newsletter
.










Automation Warehouse
Ph:0734880177
email: click


Receive our Newsletter by Email
We like to keep our customers up to date with the latest happenings of our store.
We send a monthly email that contains product pricing comparisons and Automation Industry information of interest. You can automatically remove yourself at any time. We will not give your details to anyone, guaranteed.
SIMATIC, S7-200, S7-300, S7-400, WinCC, STEP, and S5 are registered trademarks of Siemens


Product Focus

DI 16x24VDC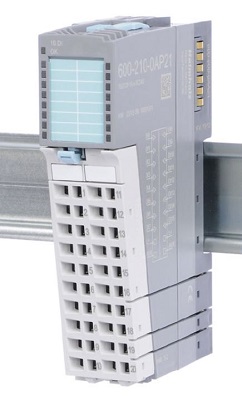 Digital input module - DI 16 x 24 VDC

Characteristics
• 16 inputs, electrically isolated from the backplane bus
• 24 VDC input voltage
• Can accommodate two-wire proximity sensors
• A blue LED indicates the module`s operating status
• Green LEDs (one for each input) indicate the inputs' states



Resource Download
Manual
http://www.automationwarehouse.com.au/
manuals/helmholz/TB20_Modules.pdf